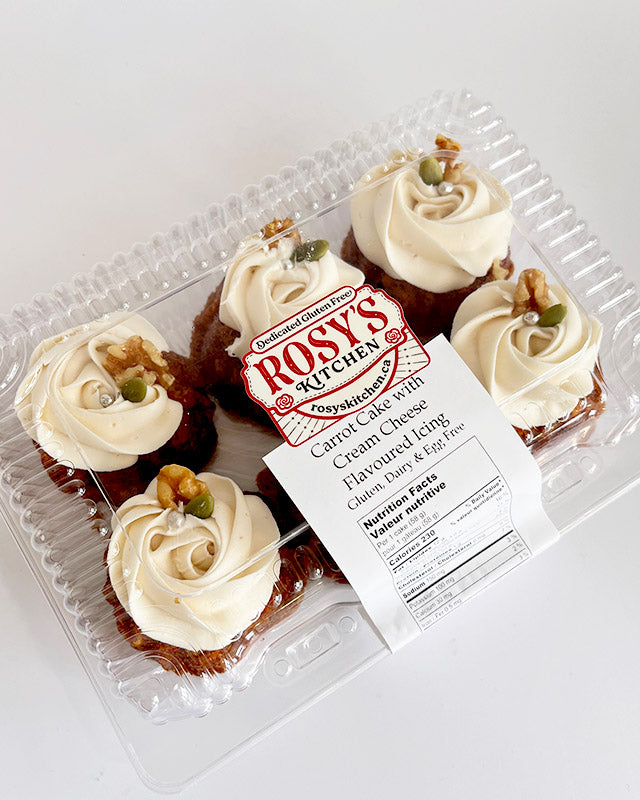 Gluten-free Mini Carrot Cakes | Pack of 6 (Frozen)
Only available for pickup in Woodstock
Rosy's Kitchen is based in Oxford County where we create homemade baked goods with options that are free of wheat, gluten, dairy, egg, corn, rice, soy, peanuts and sesame.
6 Mini Carrot Cakes
Vegan

Gluten-free
Baked locally in Oxford County
Frozen, thaw & serve
This item is only available for pickup in our Woodstock store.
Our address is 475 Dundas St, ON.