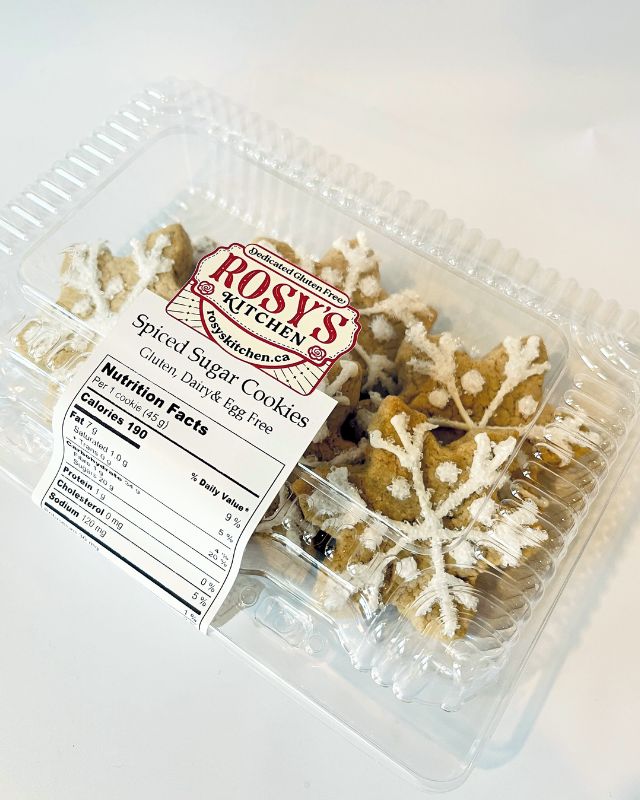 Spiced Sugar Cookie Snowflakes (GF) | Pack of 6
Only available for pickup in Woodstock
Pretty Snowflake sugar cookies with a hint of spice. Always gluten-free!
6 large cookies

Vegan
Gluten-free
Baked locally in Oxford County
Frozen, thaw & serve
About Rosy's Gluten-free Kitchen
Our gluten-free baked goods help celiacs and people with sensitivities who want to feel good and buy fresh, homemade baking by offering online purchasing and making your experience convenient and reliable plus having your taste buds and tummy happy.
This item is only available for pickup in our Woodstock store.
Our address is 475 Dundas St, ON.