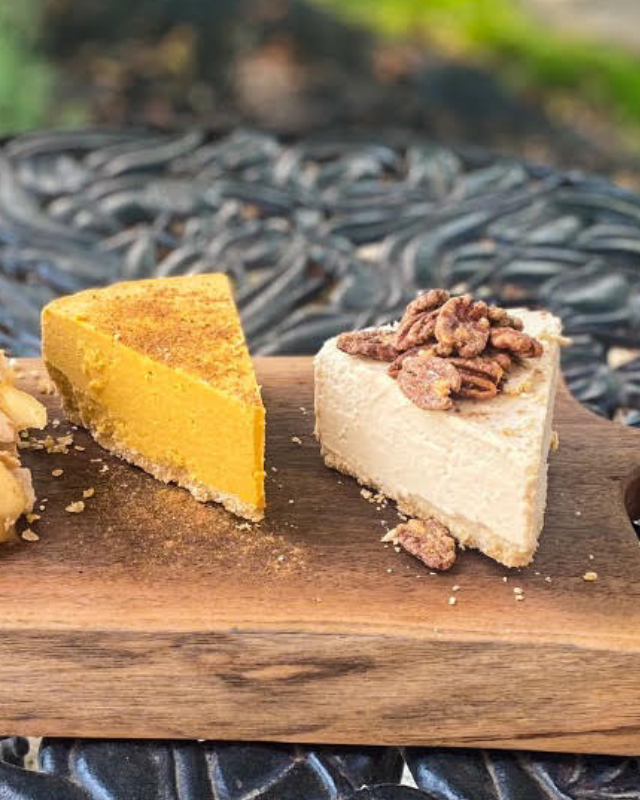 Vegan Cheesecake Slice
Only available for pickup in Woodstock
A slice of dairy-free and gluten-free Cheesecake made from cashew cream cheese by our friends from Green Goddess Fromagerie in Guelph.

Approx 250 g
Cashew base
Dairy-free
Gluten-free
Handmade in Guelph
About Green Goddess Fromagerie
Green Goddess Fromagerie is an Artisan Vegan Cheese Purveyor, based in Guelph, Ontario, founded by a family of lifelong cheese lovers. Green Goddess cheese was born in the kitchen, with a desire to achieve the alignment of ethics and health without compromising exceptional taste. 
All of our products are made using traditional cheese-making techniques, but non-traditional ingredients. Everything is cultured and aged in-house. Every wheel or brick is hand-formed, hand-cut, and hand-packaged.
This item is only available for pickup in our Woodstock store.
Our address is 475 Dundas St, ON.